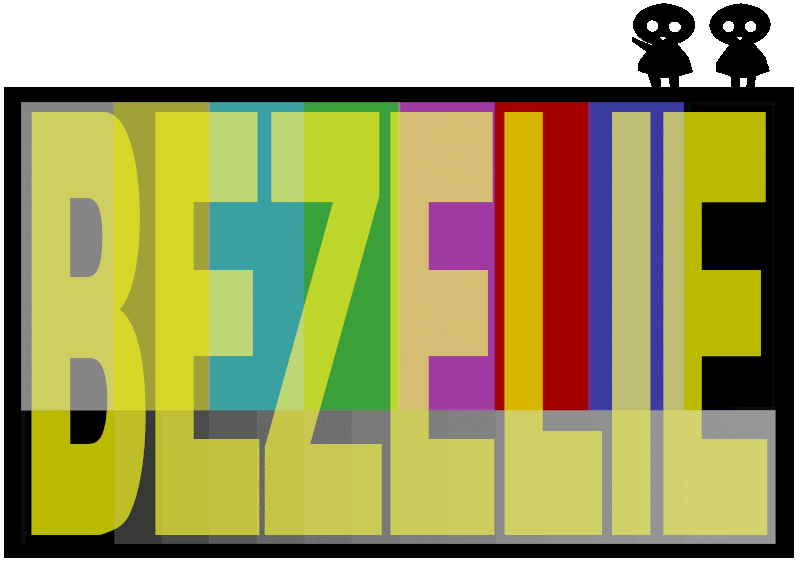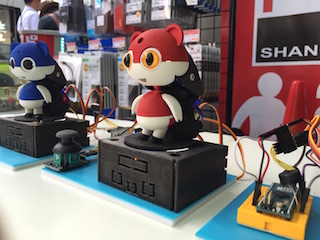 ---
PRODUCTS

Bezelie Development Kit (BDK)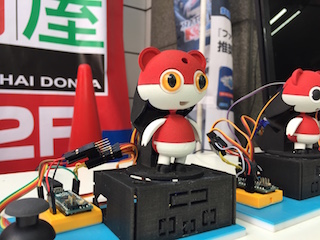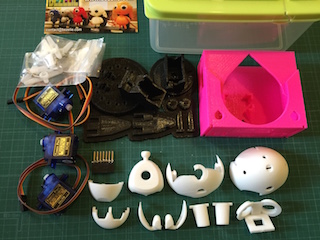 With Bezelie Development Kit (BDK), you can create your own robot easily.
This kit contains Bezelie the robot, three servo, a connecting socket, a manual and an original sticker.
Manuals for BDK
---
PROTOTYPES

Security Bezelie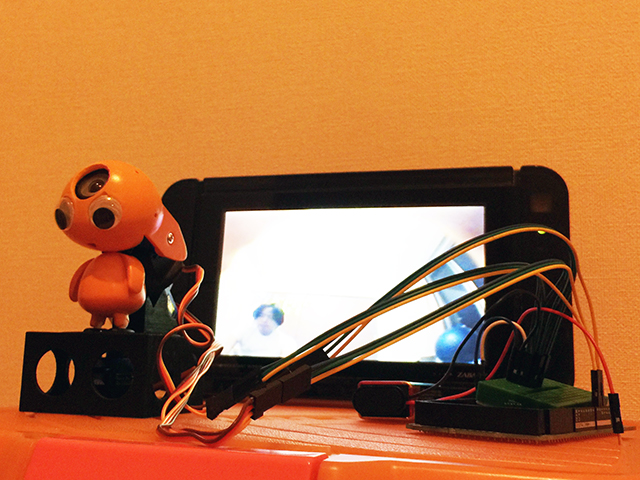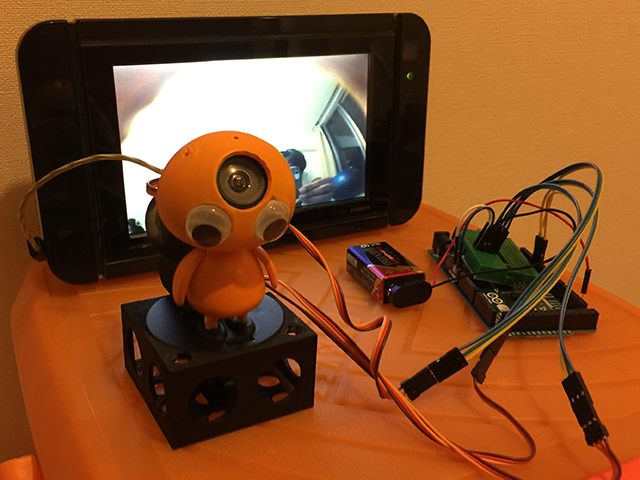 It has an internal video camera in the head and transmit video streams to distant TV.
So you can survey your blind areas in your house or shop.
Aroma Bezelie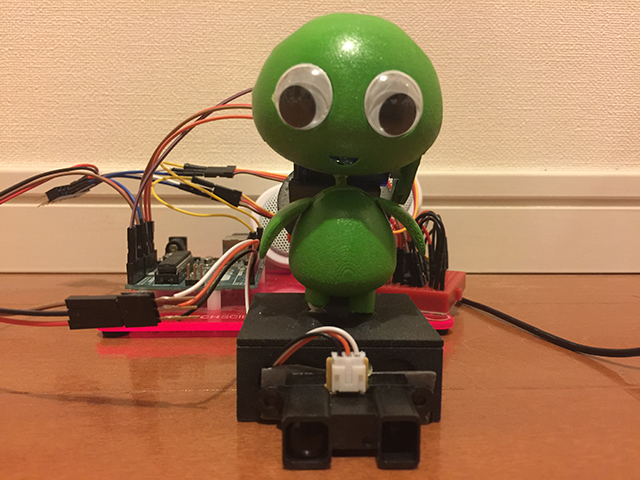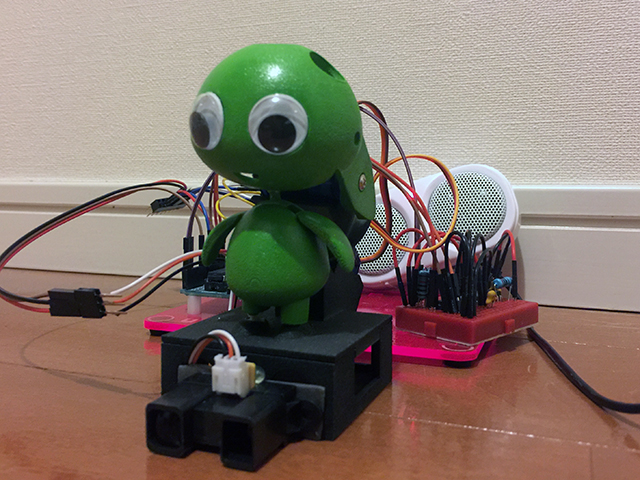 Put this Bezelie at the hallway in your house.
Shaking the head produces sweet smell,
Since it has a banch of fragrance grains in the skull.
Clerk Bezelie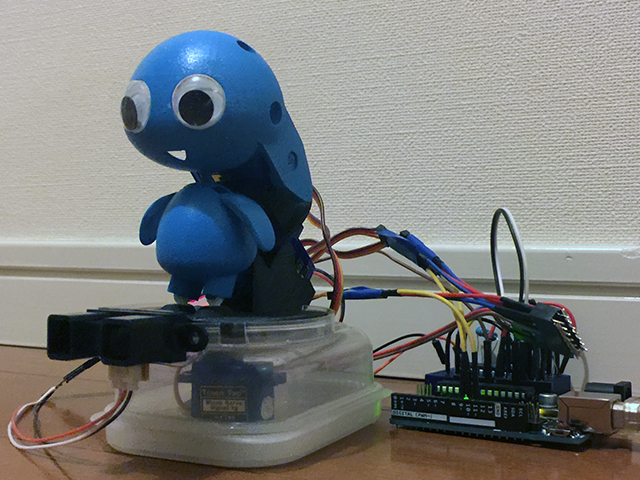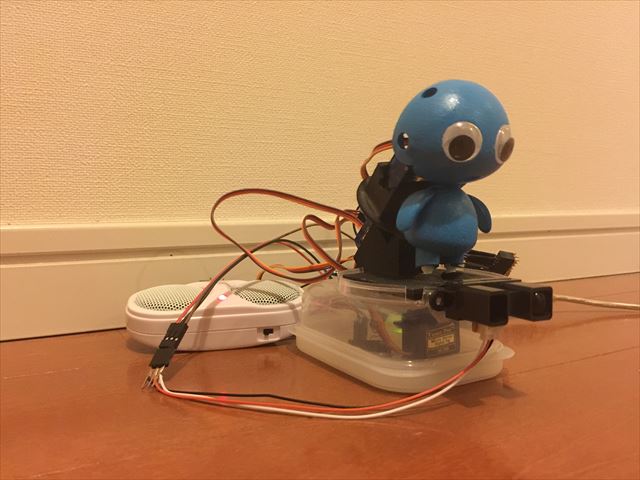 In your office or shop, Clerk Bezelie serves as a robot receptionist.
It can recognize approach of your guests by distance sensor.
Sound Reaction Bezelie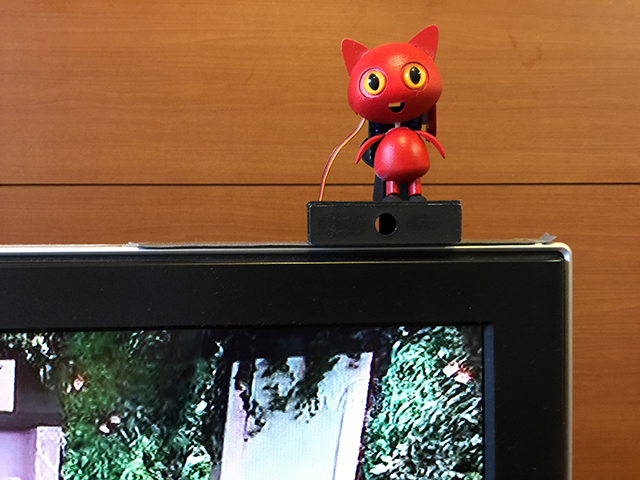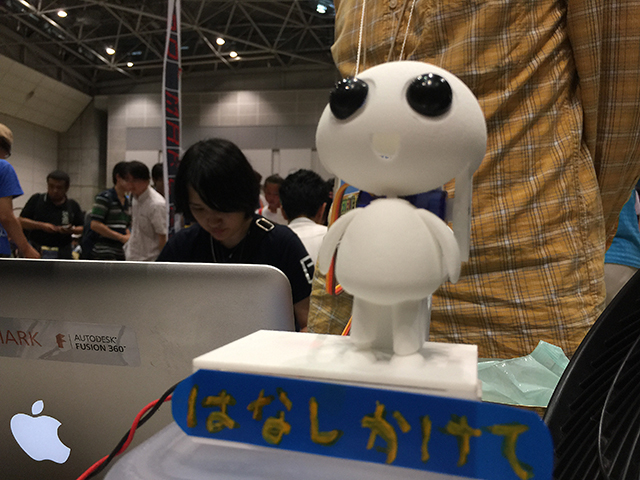 It makes variety of dances in reaction to your voice.
In the future, we hope it can also recognize kinds of the sound.
Hood Bezelie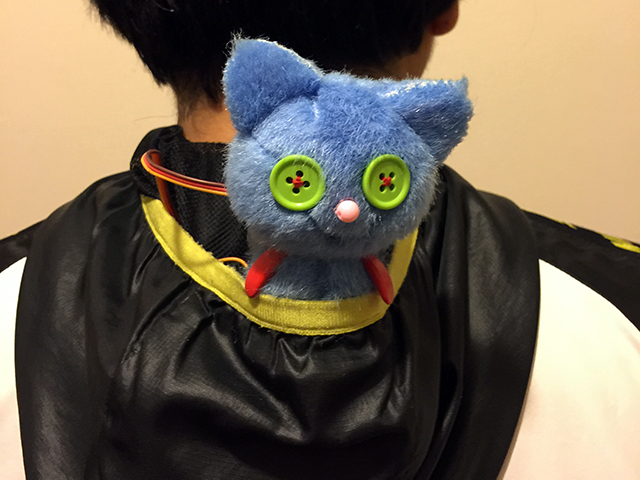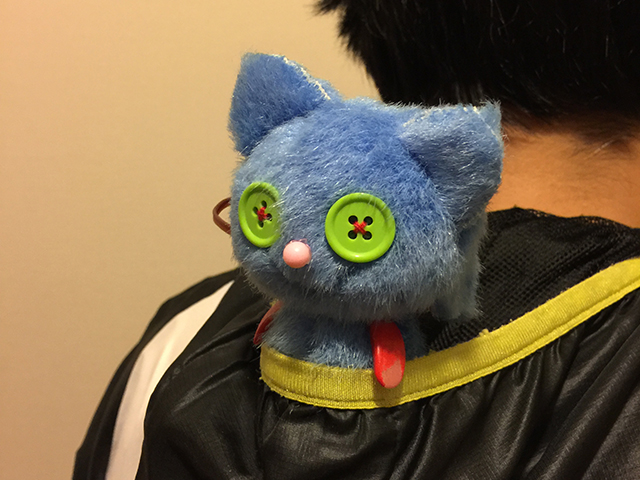 You can carry Animal Bezelie anywhere by putting it in the hood.
It may makes your outings more fun.
Bezelie Channel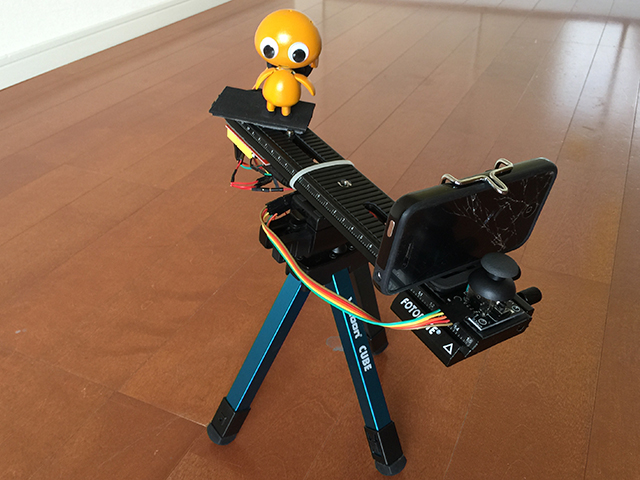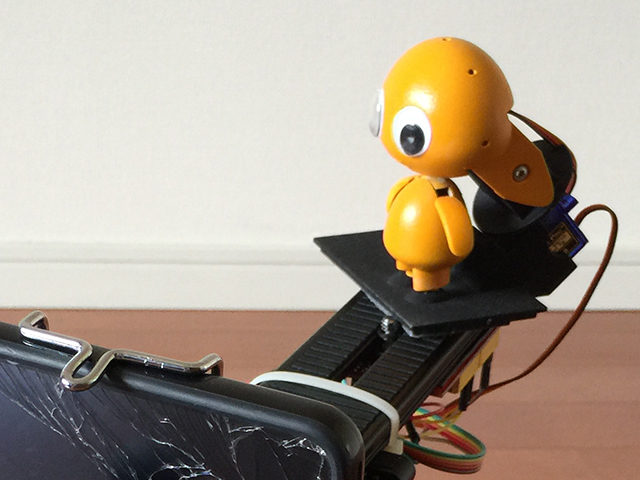 You can take "education TV like videos" by using Bezelie Channel.
The joystick control to move the robot is very easy for anyone.
Light Bezelie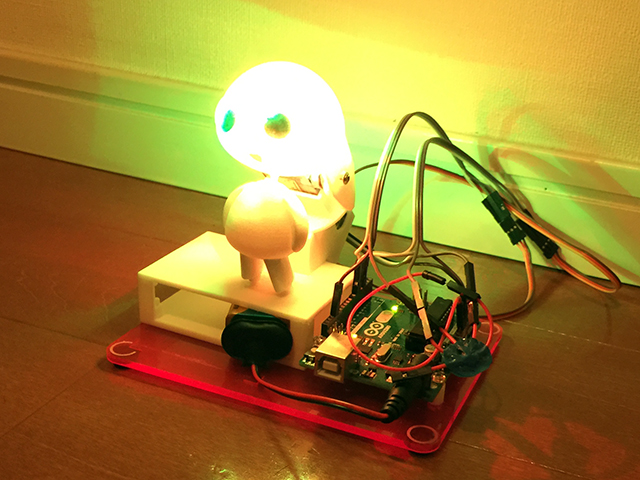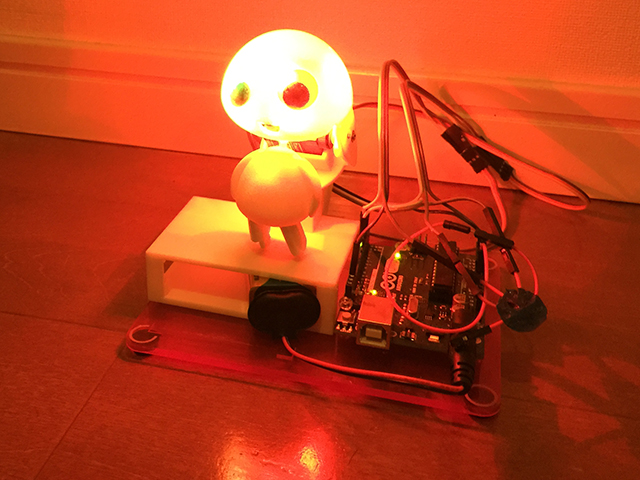 Light Bezelie is a clock with a high brightness light.
Putting it in your bed room, you can awake happily in the every morning.
Knight Bezelie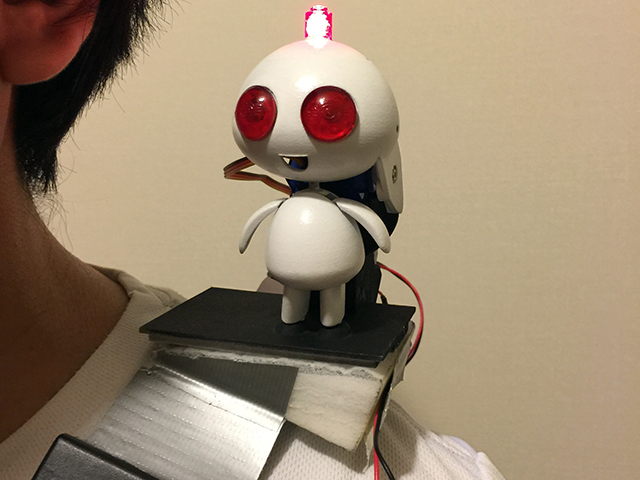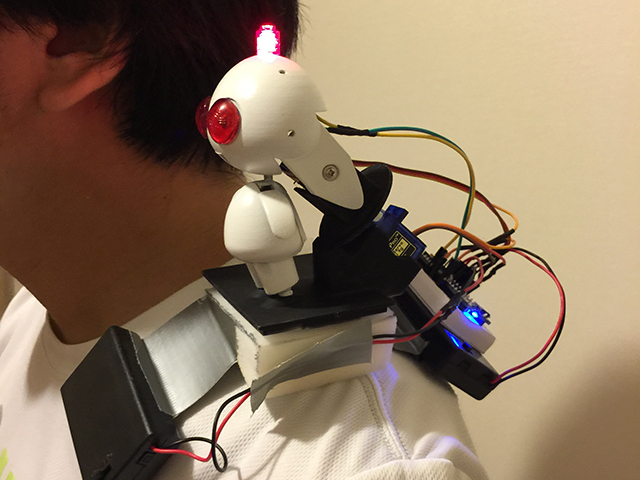 At outdoor in the night, you should wear Knight Bezelie on your shoulder.
Not only it lights landscapes, it sees your behind to protect you.
Fortune Bezelie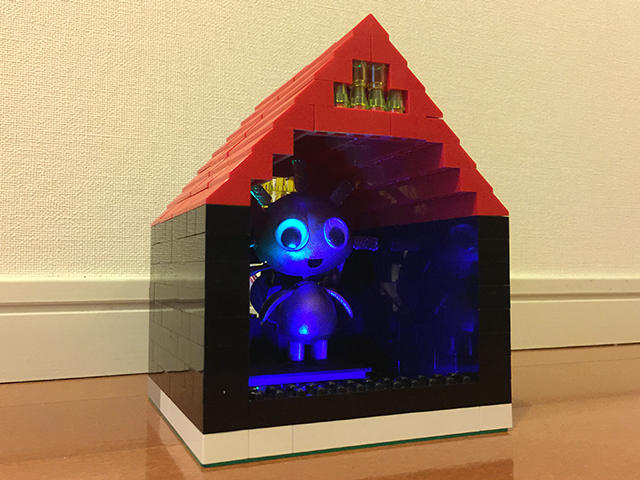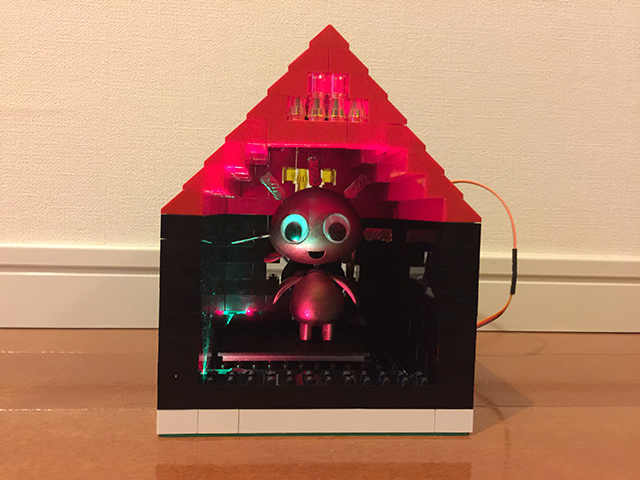 Shaking the head, Fortune Bezelie spit out color balls from the mouth.
When you get bule, it will be funny the day. When pink, happy maybe. …かもしれません。
Weather Bezelie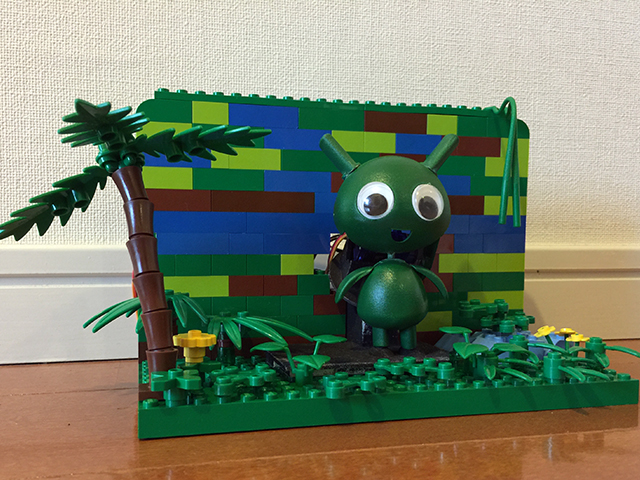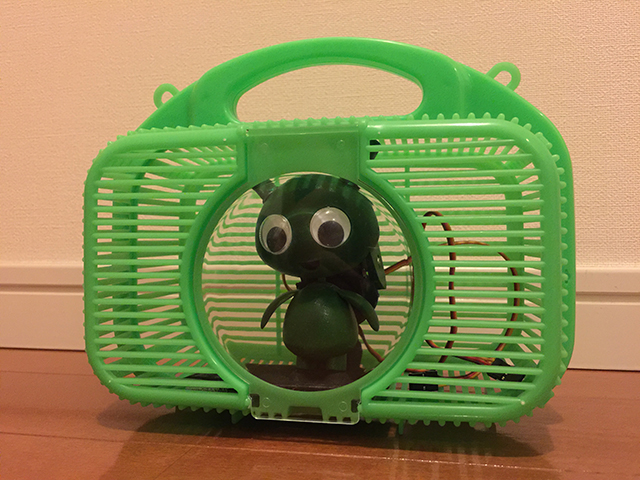 Weather Bezelie forcasts possibility of rain in the very near future.
It may be very useful when you are leaving home or hunging laundries out.
Mobile Bezelie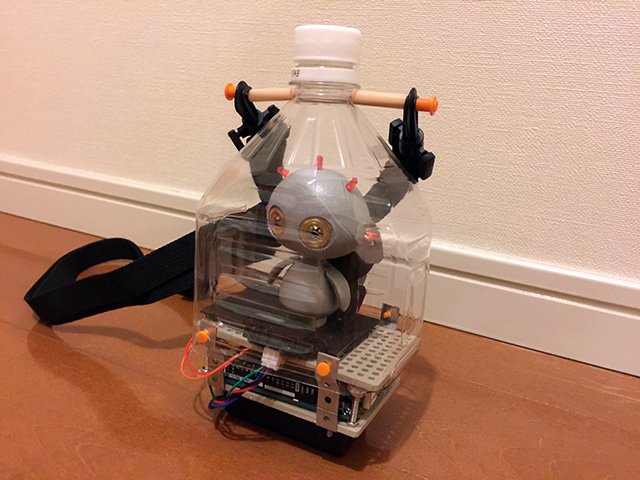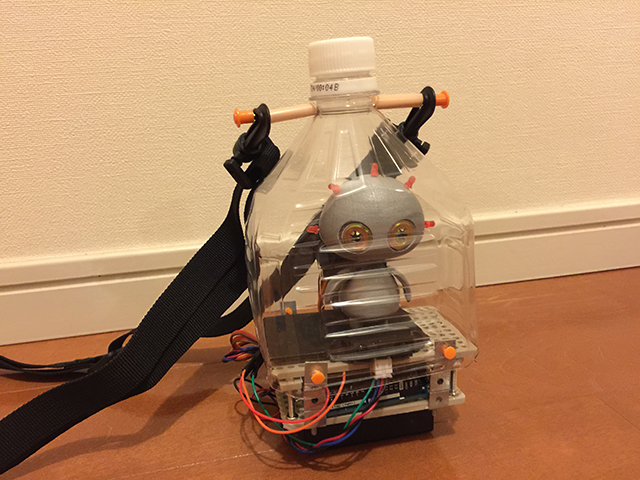 This is a cage to carry Bezelie easily.
Mobile Bezelie reacts to someone approaching from the inside of the cage.
Decorated Bezelies
Aloha Bezelie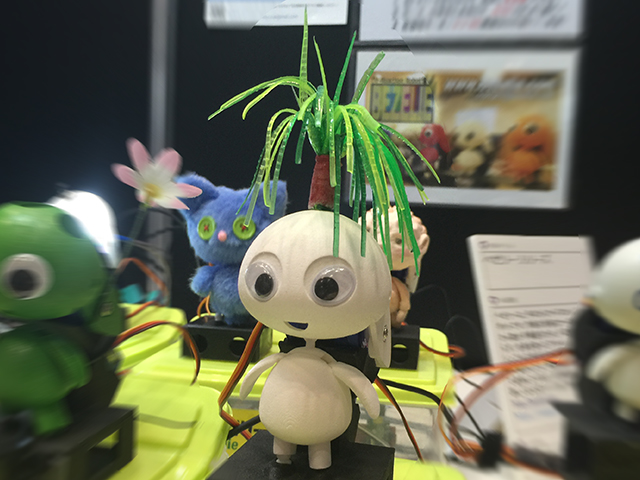 Bezelie Baby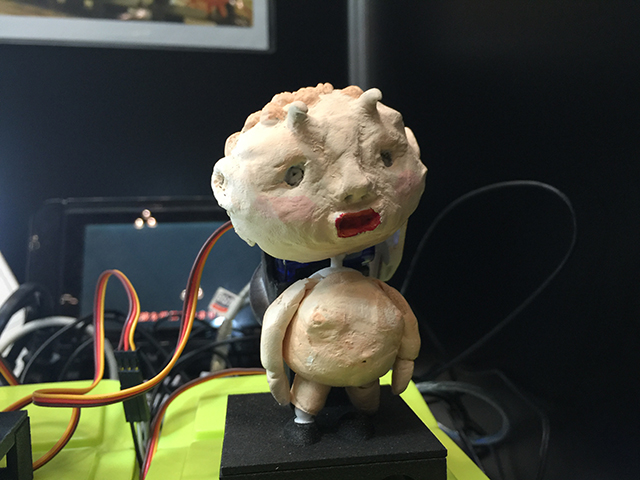 Wild Bezelie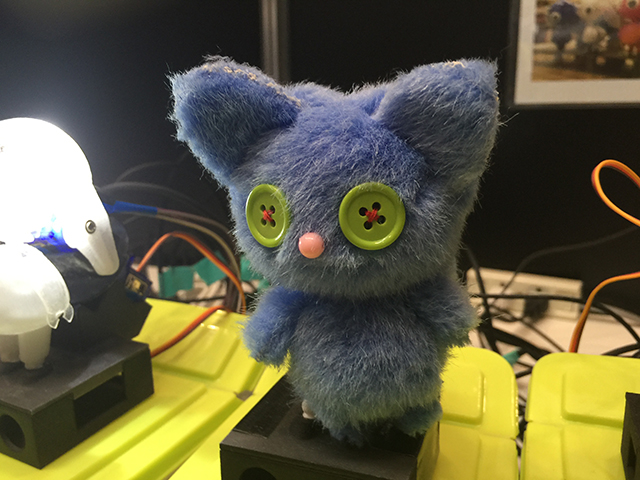 ---
HISTORY

Engadget Japanese Fes. (2015/05/30)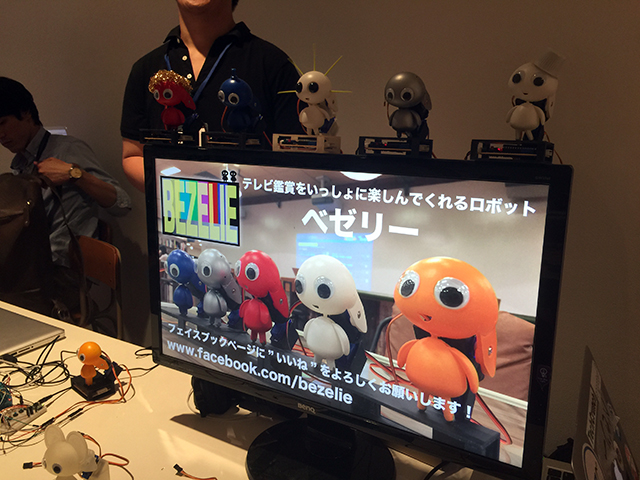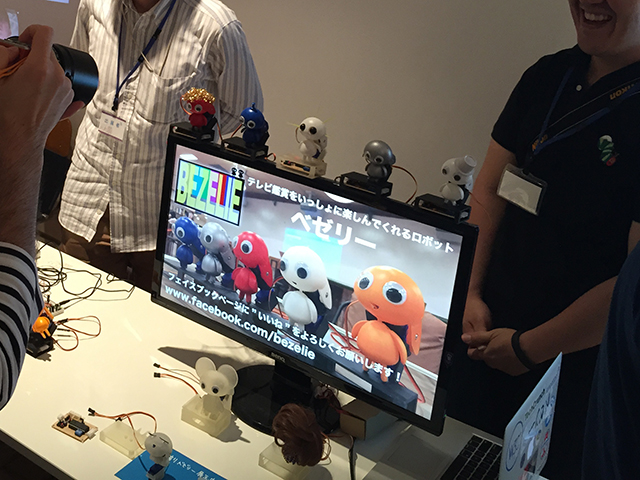 Bezelie was revealed in the Engadget Japanese Fes for the first time.
That event was held at Arts Chiyoda in Akihabara, Tokyo.
Maker Faire Shenzhen (2015/06/21)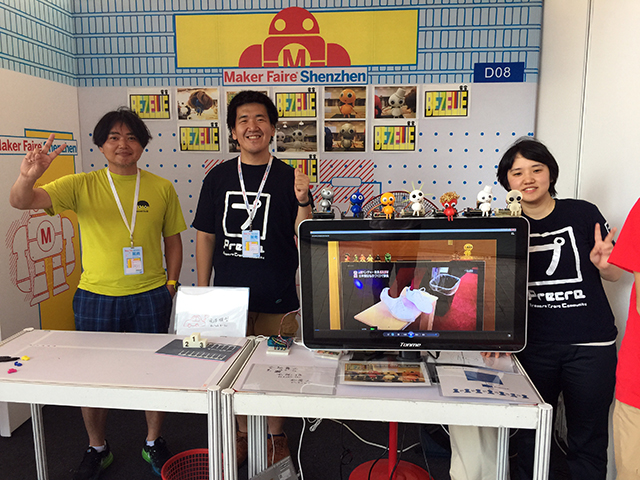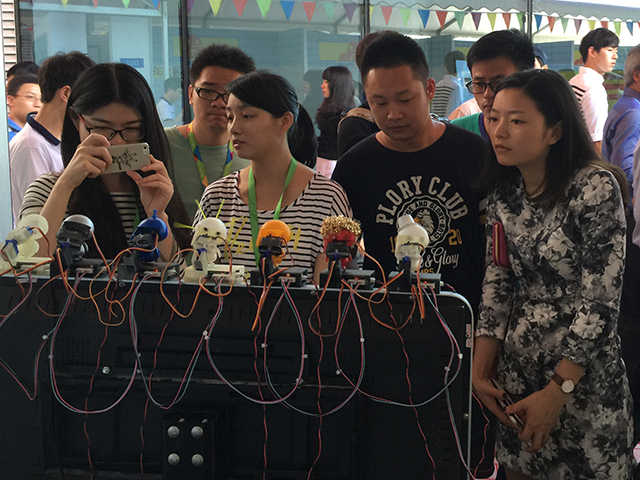 That was the first overseas expedition for Bezelie.
Now, Maker Faire Shenzhen is one of the biggest maker's festival in the world.

Maker Faire Tokyo (2015/08/1)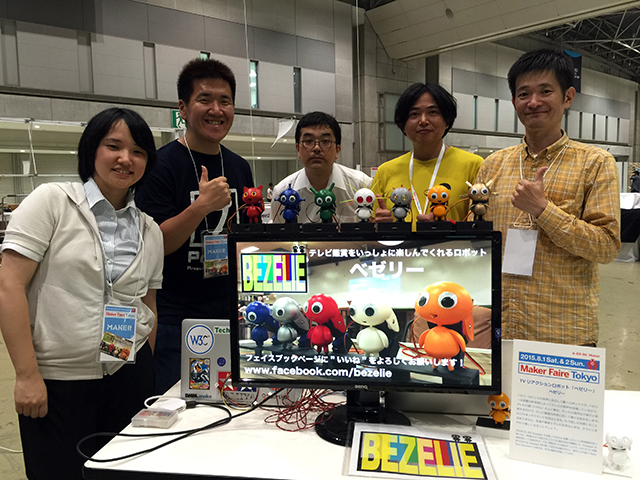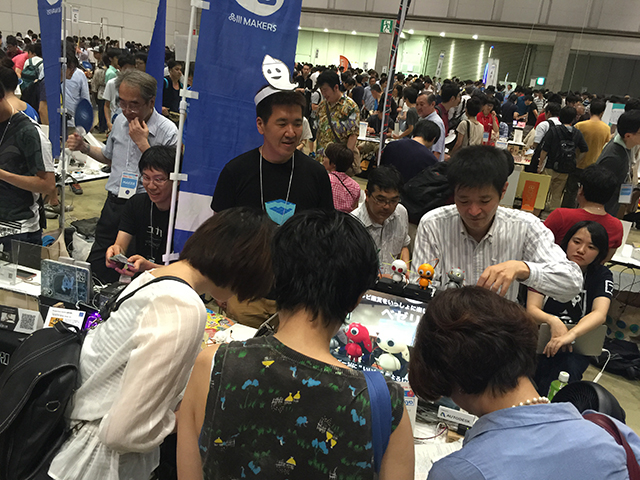 Yes, Tokyo is our home ground.
In this event, we exhibited seven Bezelies in a line on the top of a TV (aka "BEZEL").
CEATEC JAPAN(2015/10/7-10)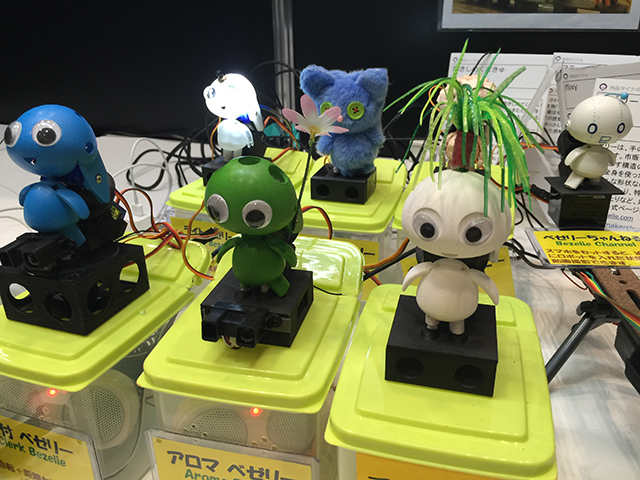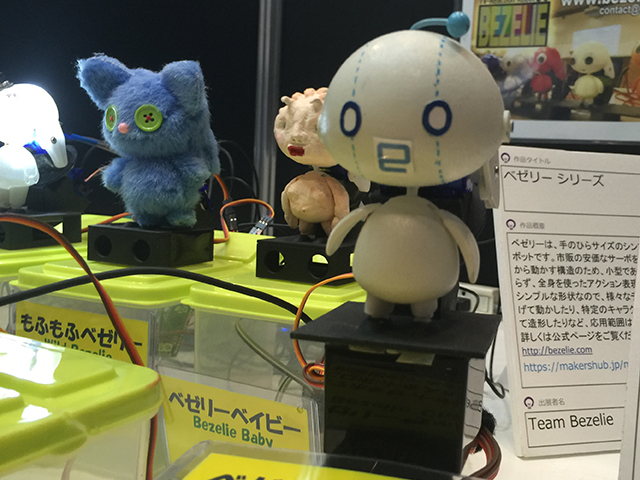 CEATEC Japan is the biggest electronic device exposition in Asia.
Bezelie got a space in the MakersHub's booth.
---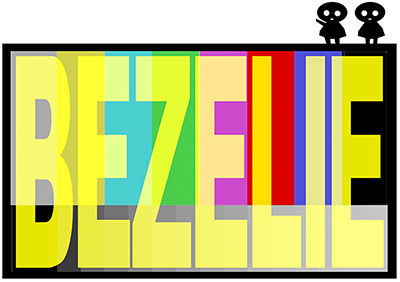 Contact us via e-mail
Copyright ©2015 Bezelie All Right Reserved